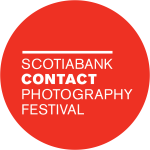 My experience in Haiti was a pivotal moment. It was my first visit to a country beyond anything first world. I was filled with compassion, anger and frustration at what looked like a community of people who were forced to live in conditions they had little control over. What was truly inspired is the dignity with which they continued to live despite their circumstances.
I was in Haiti filming a documentary on Haitian artists. My journey began in Port Au Prance and I traveled exclusively in the back of a large pickup truck. These covered trucks were utilized as taxi's in Haiti and included two benches on either side with the middle isle used as standing room, including the bumpers outside the cab. My host had secured this private taxi to shepherd me throughout the myriad of dirt roads, impossible hills, alleys and rock strewn roadways to get to the various interviews I was to record. Along the way, amidst the incomparable clouds of dust that would leave a thick film on my skin and gear, I watched, breathed, and burned in my mind, images of Haiti and its people through the thin slits in the side rails of this taxi. Every so often someone would catch my eyes through these narrow slats and our gaze would lock. Others, mostly children, would tug on their mothers skirt and yell "Blanche". It was all surreal. I traveled in the back of this cab for 8 days and this became the lens through which I experienced Haiti.
Part of my journey included a trip to Cap-Haïtien to visit The Citadelle Laferrière, a UNESCO World Heritage Site. Not knowing what to expect, the Citadelle Laferrière became the paradox. This majestic, inconceivable monument to engineering prowess, persistence and resilience was a beacon of the Haitian desire for freedom. The contrast of that experience; the chaos of Port Au Prance juxtaposed against the ordered precision of the Citadelle, needed documenting. The people, their culture and history, were at once contradictory. Haitians are a proud community and their current conditions do not represent the richness of their past. Time is necessary to understand the nuance and circumstance that has brought the country to where it is.
My hope is that this exhibition will shine a light on this history and inspire people to delve further into Haitian culture. With understanding, compassion and desire we can celebrate Haitians for having created some of the greatest achievements in the world.
April 28 – May 29, 2017 – SOCIETY OF SOUND STUDIO
1444 Dupont Street, Building D, Suite 41, Toronto, ON M6P4H3
OPENING RECEPTION April 28, 7-10pm
Mon–Thu 1pm–5pm
Sat 11am–2pm
Or By Appointment
www.scotiabankcontactphoto.com