Kate Moss has become one of the worlds most photographed women, leading her to become a living icon. At forty-one she radiates the same simple elegance that is both vulnerable and seductive.
Having risen to prominence in the post supermodel era where women were full value in all respects, Kate heralded a new trend in what would become known as Heroin Chic. The look was really thin, waif like in stature and presentation, and possessed a certain imperfect quality about it. It embraced flaws like height (Kate is only 5'7″, typically too short in the 5'9″ minimum modelling world) and facial features and, in some ways, glorified these in anti-glamourous ways. In many respects it mimicked what was happening in the music world with the grunge movement.
Kate was scouted in 1988 at the age of 14 by Sarah Doukas, the founder of Storm Model Management, at JFK Airport in New York City. One of her earliest photos was a campaign with Mark Walberg for Calvin Klein which ultimately propelled her into superstardom. The black-and-white images, photographed in 1992 by the late Herb Ritts, featured Moss and Wahlberg up against one another. Mark's muscular build contrasting Kate's tiny frame. Even though the photos have become iconic, Moss regrets having taken them because of the emotional toll it took on her at the time.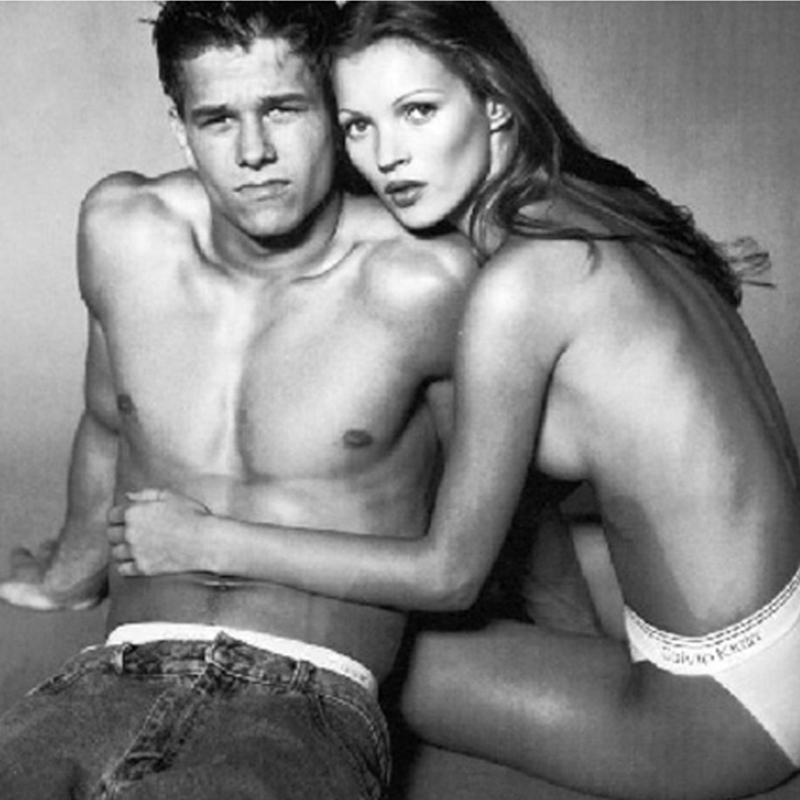 "I had a nervous breakdown when I was 17 or 18, when I had to go and work with Marky Mark and Herb Ritts," Moss, 38, tells Vanity Fair. "It didn't feel like me at all. I felt really bad about straddling this buff guy. I didn't like it. I couldn't get out of bed for two weeks. I thought I was going to die." She finally pulled herself out of bed to seek professional help — not that it was the answer to her problems either. "I went to the doctor, and he said, 'I'll give you some Valium,' and [photographer] Francesca Sorrenti, thank God, said, 'You're not taking that.' It was just anxiety. Nobody takes care of you mentally. There's a massive pressure to do what you have to do. I was really little, and I was going to work with Steven Meisel. It was just really weird — a stretch limo coming to pick you up from work. I didn't like it. But it was work, and I had to do it."
Kate, who has now become synonymous for the natural expression of nudity in her images, experienced much anxiety when asked to pose topless at the age of 16. "They were like, If you don't do it, then we're not going to book you again," Moss recalls. "So I'd lock myself in the toilet and cry and then come out and do it. I never felt very comfortable about it." One reason? "I hated my boobs! Because I was flat chested. And I had a big mole on one."
When Kate was twenty she began a relationship with Johnny Depp which lasted from 1994 to 1998. By all accounts a tumultuous one, and is said that Depp infamously trashed a New York City hotel room as a result of a fight with Moss. However her time with Depp was one of stability. "There's nobody that's ever really been able to take care of me. Johnny did for a bit. I believed what he said," Moss shares. "Like if I said, 'What do I do?,' he'd tell me. And that's what I missed when I left. I really lost that gauge of somebody I could trust." How was life without Depp? "Nightmare," she tells the magazine. "Years and years of crying. Oh, the tears!" Hard to believe, now, that such a self-assured appearance, exuding confidence, could be crumbling underneath the surface.
Kate has had a long standing photographic relationships with two prolific photographers, the two Mario's. The two of them being Mario Sorrenti and Mario Testino, Sorrenti, being the one who captured much of the iconic images of Kate for Calvin Klein. They began their careers together and at one point had a relationship. The image below, recently sold at Christie's for $55,965USD from the collection of GERT ELFERING.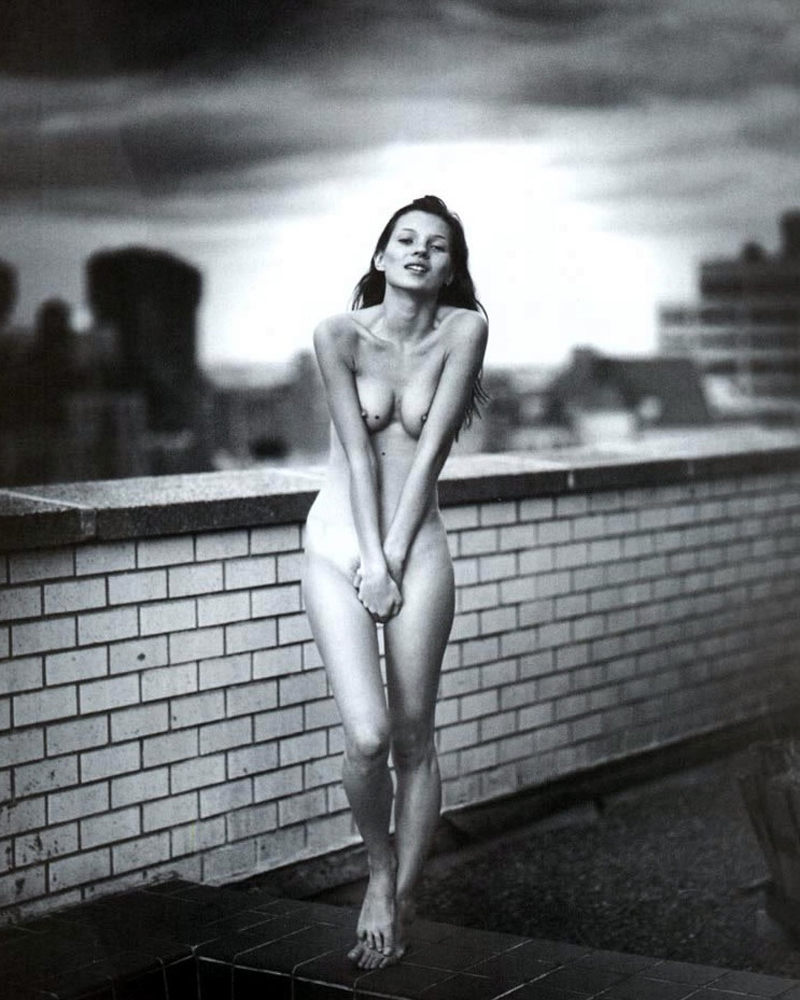 Photographers often search for that perfect muse. I know for myself it's as much about finding her in the lens as it is discovering my own strengths and weaknesses. It is definitely symbiotic and co-creative. Why do I search that out when I could just as easily photograph new models all the time? While photographing new faces is certainly necessary to any career the challenge to discover/un-cover your muse in new ways is often more a draw.
It's all about personality. The photograph has this unique ability to capture a moment in time where the soul and the human form collide and reflect what would otherwise be a fleeting moment missed. It is these moments that I look for in my muse. And my perfect muse is one that is open enough to let that part of them be vulnerable. To allow perfection and, more often, imperfection to take the lead.
The relationship speaks in silence, reinforcing my strengths, and challenging my shortcomings as an artist. Each time I release the shutter I am reminded of the how, when and why. While I am trying to catch that moment of vulnerability, strength or indifference she is equally drawing out my personality. Perhaps this is why trust becomes the connecting thread in the relationship. We are learning as much about ourselves as we are about our muse.
Happy Birthday Kate! Thank you for allowing yourself the freedom to express and sharing it with the world. Any artist would be grateful to have a muse with such a rich pallet of emotion with which to paint. Myself included.
-edited by Maria Vassiliou.